About this site
St Mary's, Nantwich is a large parish church in southern Cheshire. Originally built during the late thirteenth century, the church was extensively remodelled during the fourteenth century, including a new choir with an elaborate lierne vault and additions to the nave and transept. We visited Nantwich in November 2015 and conducted a survey of the choir and transept using laser scanning and photogrammetry, funded by the Paul Mellon Centre.
Plan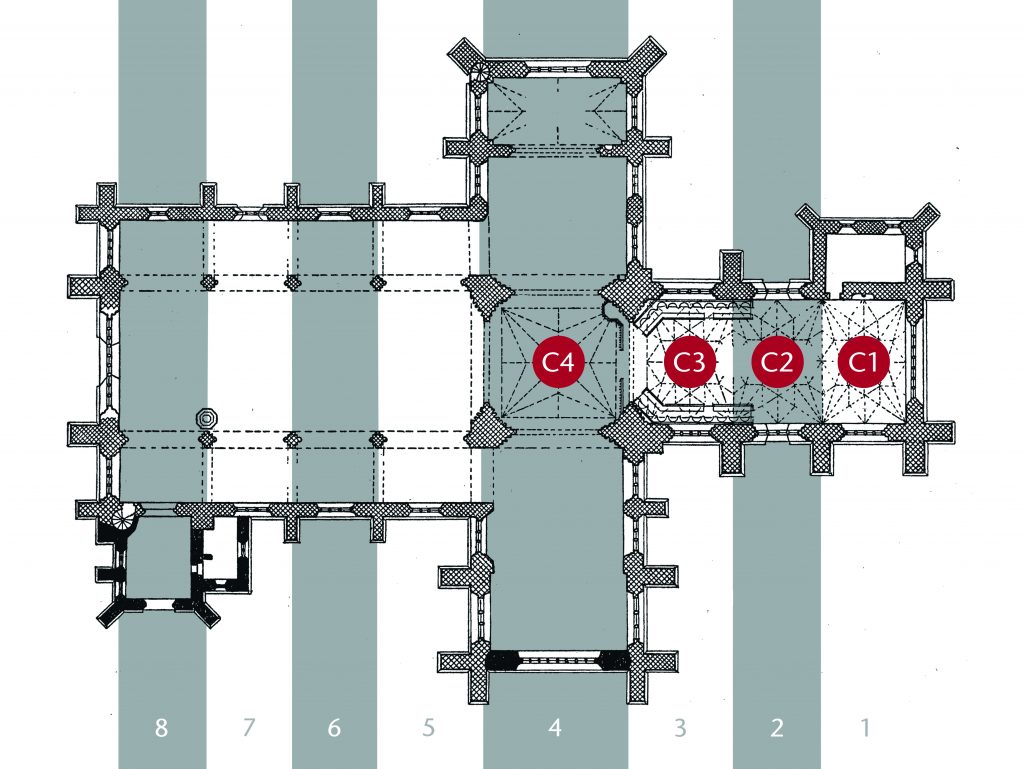 Website
Archaeology Data Service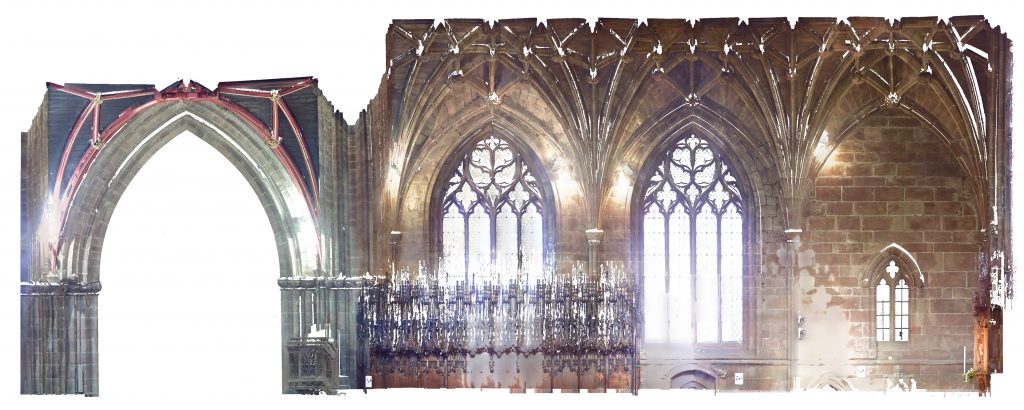 Plans, orthophotos and 3D models of St Mary's Church, Nantwich can be downloaded here.
Sketchfab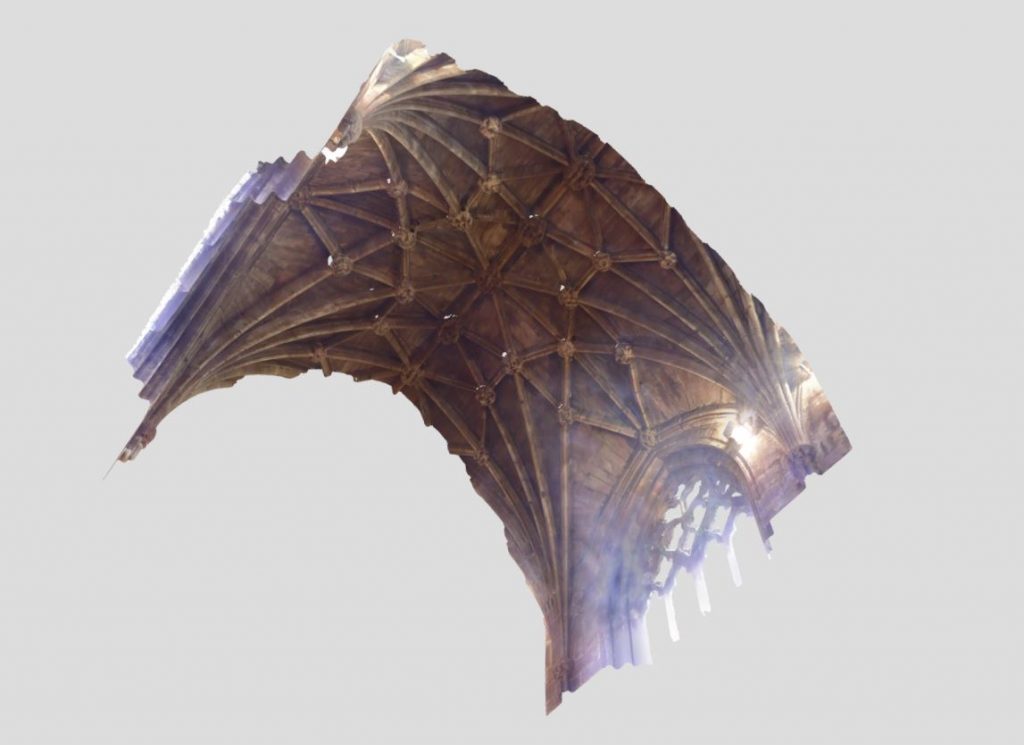 Interactive 3D mesh models of the vaults at Nantwich can be viewed here.
St Mary's Church, Nantwich
Choir
C1-C3 (1380s)
More information

The rebuilding of the choir at Nantwich was begun during the 1340s, but appears to have stopped at the level of the vault's springers. Construction probably resumed during the late fourteenth century, with the choir vault perhaps dating from as late as the 1380s. It takes the form of an elaborate lierne vault, its plan superficially similar to the design of the choir aisles at Wells Cathedral.
Crossing and transept
C4 (1855-61)
More information

Though the crossing itself was rebuilt during the late fourteenth century, the current wooden vault was constructed by the architect George Gilbert Scott during a mid-nineteenth century restoration programme. However, the original medieval springers of the vault are still extant, as they are in the north transept chapel. It is therefore likely that both the crossing and transept were originally intended to be vaulted, though it is not clear to what extent this was achieved during the Middle Ages.