About this site
Chester Cathedral is a building with a complex construction history, notable for its early adoption of tierceron vaults. From the mid-thirteenth century onwards an extensive reconstruction of the cloister and east end was begun, including a new chapter house and Lady Chapel. In April 2015 we scanned these two locations as part of a pilot study to test different digital surveying methods, funded by a Research Support Grant from the Paul Mellon Centre. We also completed a second laser scanning survey in April 2019, funded by an Early Career Research Grant from the AHRC.
Plan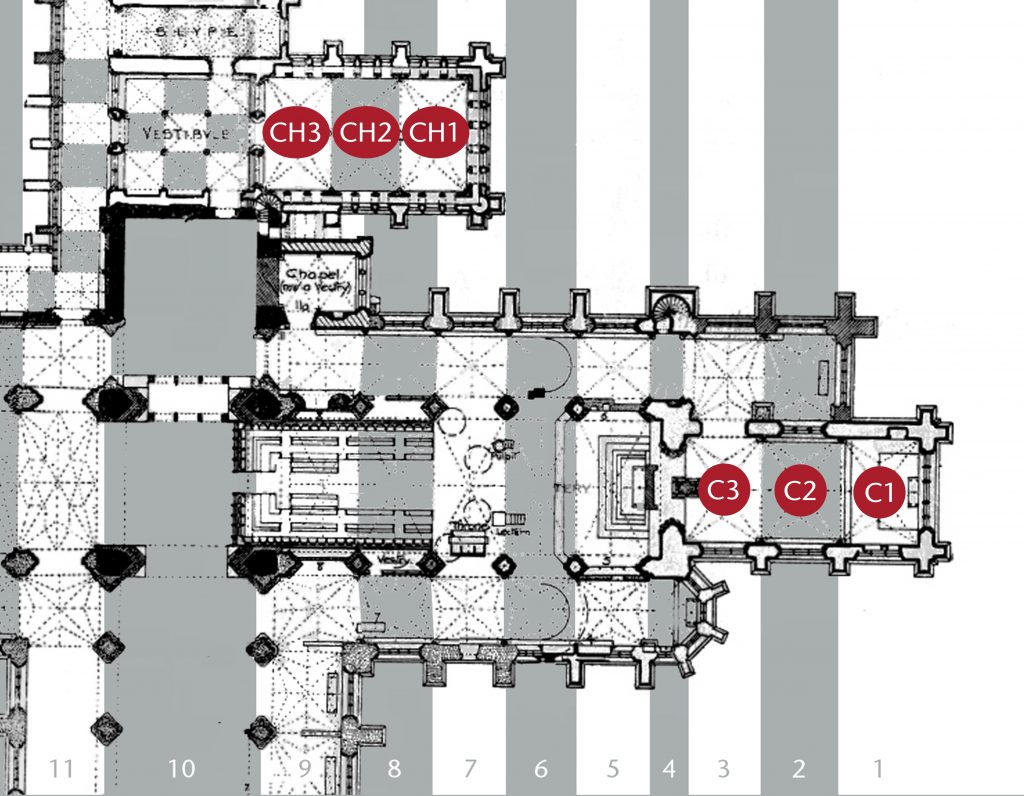 Website
Archaeology Data Service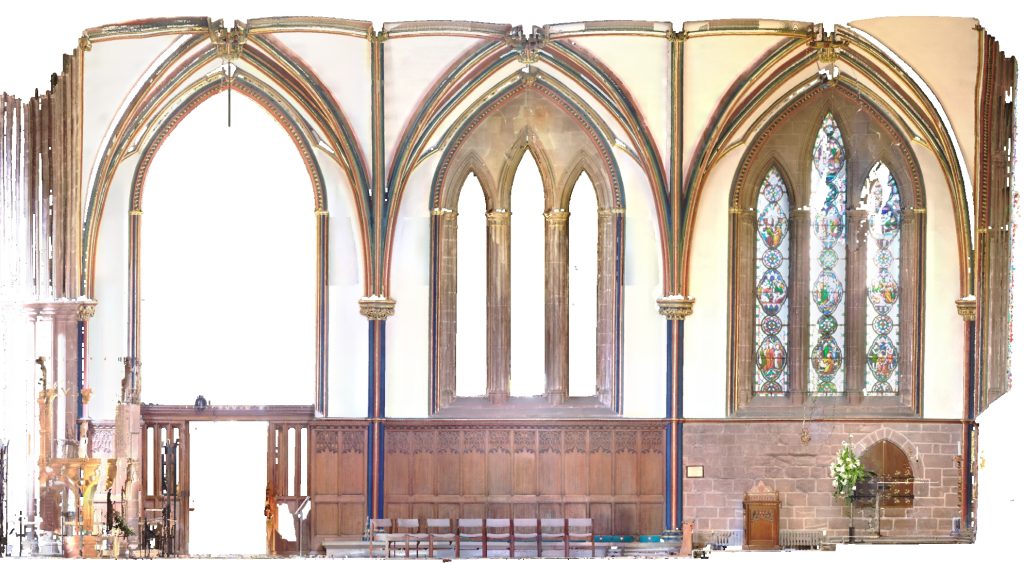 Plans, orthophotos and 3D models of Chester Cathedral can be downloaded here.
Sketchfab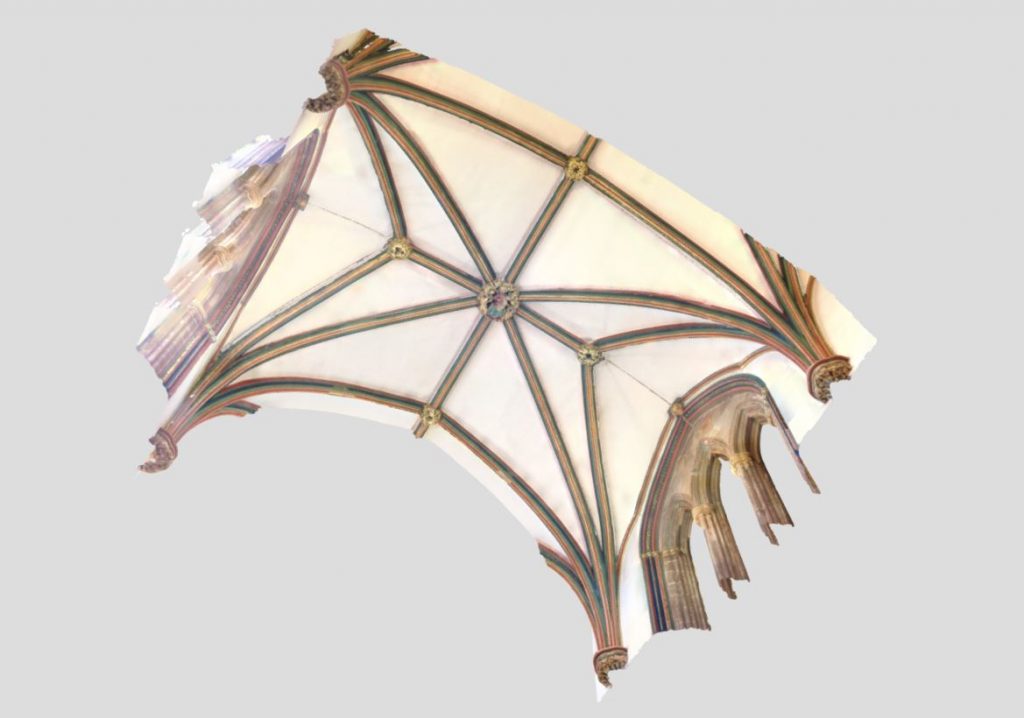 Interactive 3D mesh models of the vaults at Chester can be viewed here.
Chester Cathedral
Chapter House
CH1-CH3 (c. 1250)
More information

The Chapter House and its vault are usually dated c. 1250, an attribution based solely on the style of the architecture below. Its form is a simplified variant of the tierceron vaults appearing in the nave at Lincoln and Westminster Abbey. Unlike those other sites, the tiercerons only appear in the transverse tunnels of the vault, where they interrupt the transverse ridge ribs to produce tri-radials. Something similar can be seen at the east and west ends of the chapter house, where the longitudinal ridge rib is interrupted by the centre of the vault, leaving a bare ridge line to the adjoining walls.
Lady Chapel
C1-C3 (c. 1280-90)
More information

Though there are no documentary sources to provide a date for the Lady Chapel, the style of its architecture suggests that work began in c. 1260. The vault may have been constructed c. 1280-90, though it is also possible that it was slightly earlier. As it currently stands, the tierceron vault is close to that of the nearby Chapter House, with the same interruptions to the ridge ribs in the transverse tunnels and at the east end. However, this may not have been the original form of the vault. Detailed study of the bosses in the transverse tunnels reveals that they were originally designed to support additional ridge ribs extending towards the north and south walls. As the Lady Chapel was heavily restored by R. C. Hussey and George Gilbert Scott during the mid-nineteenth century, it is possible that the vault was modified at this stage, perhaps to bring it closer to that of the Chapter House. Alternatively, it is possible that this reflects a change in design during the Middle Ages, with the extended ridge ribs being planned but omitted from the completed vault.